After the construction of one of the longest pedestrian walkways in Europe on the Alenta river in Southern Italy, Fibre Net, the Italian company which boasts a long experience in the production of fiber-reinforced composite materials, was selected for the engineering and production of walkway connecting one of the harbour docks to a mooring post in Palermo harbour.
At the head of the Vittorio Veneto pier, the shining ultramarine blue pedestrian walkway of the P-TREX S line is made of GFRP, therefore suitable for use in the marine environment, in fact it does not need painting or surface treatment as it's going to remain unchanged over time.
The GFRP structure, with a total weight of about 4 tons for a span of 22 meters measuring 140 cm in width for a height of the truss beams of 180 cm, can guarantee excellent resistance to chemical and aggressive agents, as well as weather and UV rays.
Fiber Net shipped the 2 pre-assembled elements to Palermo. The walkway was then re-assembled on site and, thanks to its lightness, installed in just two hours with the help of a small crane and a team of 6 operators.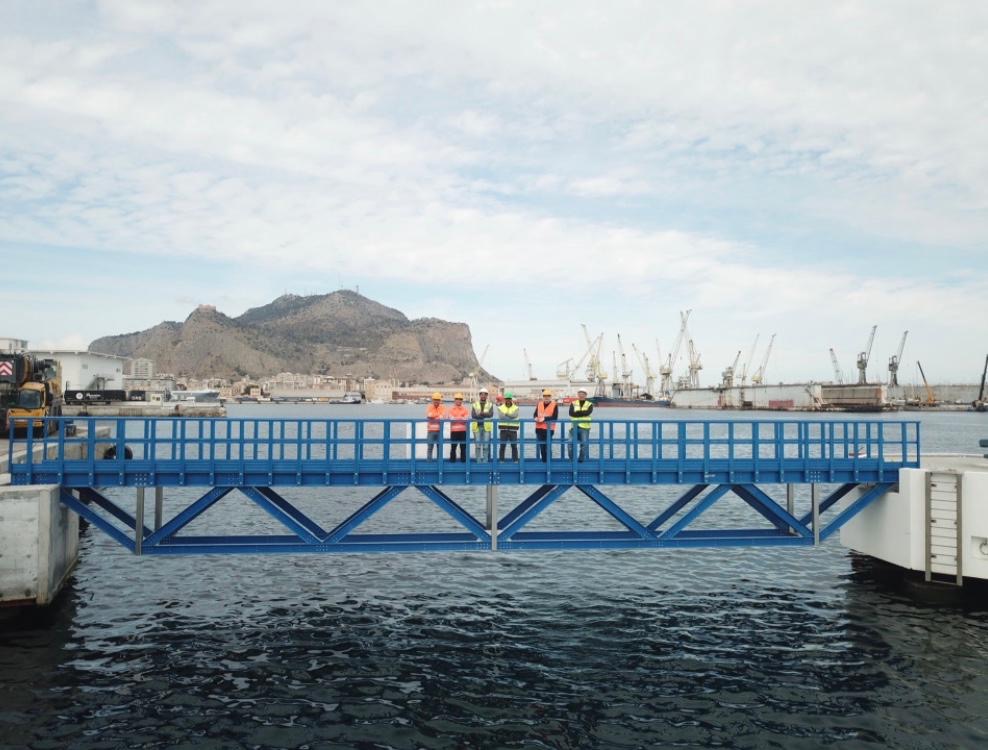 More information:
WWW.FIBRENET.IT
WWW.P-TREX.IT
This article was originally published on jeccomposites.com