Developed by Ewoud Westerduin, a Dutch designer, graduated at the Design School of Politecnico di Milano, with the contribution of his supervisor Professor Venanzio Arquilla, Narvalo is an antipollution protective mask
that during the initial development won the 2018 edition of the "Switch to Product" competition, a program that selects innovative ideas, new technologies and business proposals.
Inspired by narwhals, a species of whale living in the arctic seas, which uses his protruding tooth as a defence tool, the Narvalo mask protects the wearer from air pollution. Additional objectives of the project are to create awareness on the subject of air quality creating informed and active communities.

The development of the air filtration technology has been made possible thanks to the collaboration with BLS, a Milanese company, specialized in the production of personal respiratory protection devices for industrial applications.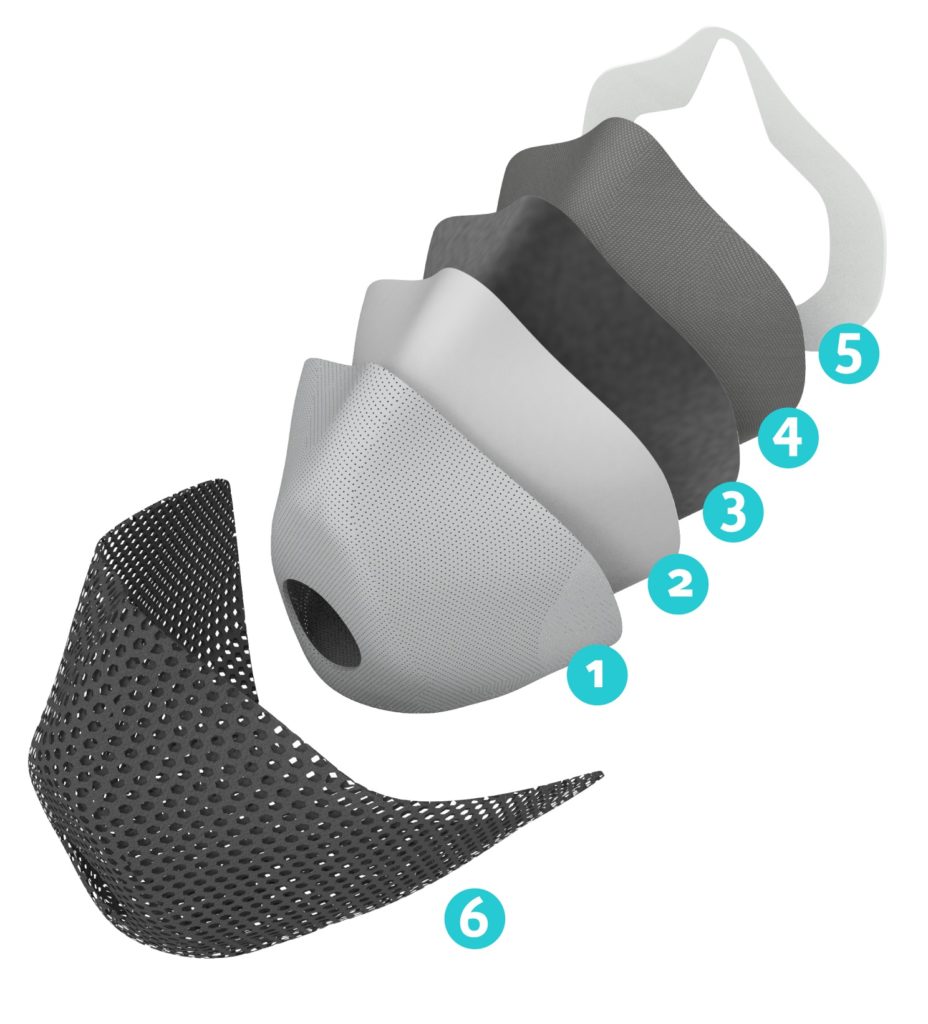 Narvalo utilizes a highly breathable, washable and anti-tear 3D textile. It's exhalation valve is developed for maximum air release, reducing trapped moisture and heat.
The project's focus is on overall wearing comfort, from the face fit to the two types of wearing configurations thanks to adaptable straps and a pleasant "fashionable" look .
Filter performance is guaranteed by the BLS filtration technology. The filter is an adapted version of BLS flagship disposable mask, the Zer0, equipped with a patented nano-filtration technology.
The five thermoformed layers of materials composing the filter are able to filter 99.97% of airborne pollutants, next to also filtering virus, bacteria, dust, pollens and odours, thanks to a layer of active carbon
The outer layer has a water-repellent mesh in order to extend the product's effective duration.
Filter Composition (1-5):
Water Repellent Micronet
Melt blown Filtering Material (PP)
Active Carbon Layer
Thermoformed Support Cup
Face Fit
Mask (6):
3D textile (PL)